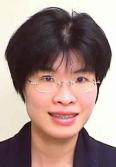 CHORCHING GOH
Adviser, the World Bank
Email: cgoh@worldbank.org
Work Phone: + 1-202-340-0692
Areas of Expertise
Urban economics
Labor economics
Education
Simultaneous BA & MA, Summa Cum Laude, Yale University, 1994. A.M., Harvard University, 1996 Ph.D., Harvard University, 1999 Chorching Goh is the Director of the Policy Research Center and a Professor at the Central University of Finance and Economics. She is also a scholar in the China's Thousand Talent Program. Chorching headed the Economics Unit for China, Mongolia, and South Korea at the World Bank, based in Beijing, during July 2012-August 2015. She is now the Advisor at the Development Economics Unit at the World Bank's headquarter in Washington D.C. She graduated from Yale University, summa cum laude, with simultaneous BA and MA degrees, and from Harvard University, a PhD in Economics. Prior to her work on China, Chorching was the lead economist for Ethiopia, Sudan and South Sudan (2010-2012). Before that, she was the senior economist for Russia, and worked also on the former Soviet Republics (e.g., Kazakhstan), and new European Union member states (e.g., Poland). Chorching was the deputy director of the 2009 World Development Report on Economic Geography. She joined the World Bank as a Young Professional and worked during her first 10 years in the East Asia and Pacific Region's Economic Management Unit, covering Cambodia, Mongolia, the Philippines, Thailand, South Korea, and Indonesia.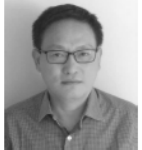 BAOYUN QIAO
Dean, China Academy of Public Finance and Policy Professor, Central University of Finance and Economics
Areas of Expertise
Public finance, taxation
subnational debt, performance-based budgeting public administration reform, fiscal decentralization
Education
Ph.D., Georgia State University, 2001. MA., Southwestern University of Finance and Eocnomics,1990.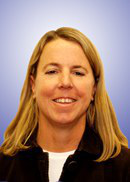 KAREN FISHER-VANDEN
http://aese.psu.edu/directory/kaf26
Director of Graduate Studies, and Professor of Environmental and Resource Economics, Pennsylvania State University
Email:?kaf26@psu.edu
Work?Phone:?+1-814-867-2752
Areas of Expertise
Computable general equilibrium modeling
Climate change impacts and adaptation
Integrated assessment
Education
Ph.D., Harvard University, 1999
MIN SHI
EMAIL: m_shi@oxera.com
Work Phone: +44 (0) 1865 253094
Areas of Expertise
Corporate finance;
Financial valuation; regulatory price control;
Litigation and arbitration;
https://www.oxera.com/Our-People/Key-People/Partners/Dr-Min-Shi.aspx
Education
PhD and MA Economics, Harvard University BA International Economics, Beijing University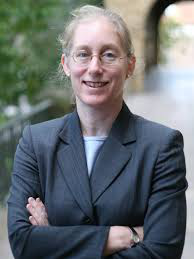 KAREN EGGLESTON
Email: karene@stanford.edu
Work Phone: +1 (650) 723-9072
Deputy Director, Shorenstein Asia-Pacific Research Center, Stanford Health Policy Associate, and Director of the Asia Health Policy Program, Shorenstein Asia-Pacific Research Center, University of Stanford
Areas of Expertise
Health reform in China; comparative healthcare systems in Asia;
government and market roles in the health sector; payment incentives; healthcare productivity;
economic implications of demographic change.
Education
Ph.D., Harvard University, Public Policy, June 1999.
M.A., University of Hawaii, Economics, August 1995.
M.A., University of Hawaii, Asian Studies, May 1992.
B.A., Dartmouth College, Asian Studies, June 1988, Valedictorian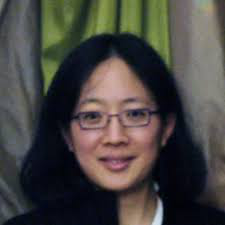 YU-CHIN CHEN
http://faculty.washington.edu/yuchin
Associate Professor; Gary Waterman Distinguished Scholar; Graduate Program Director, University of Washington
Email: yuchin@uw.edu
Work Phone: +1-206-543-6197
Areas of Expertise
International Finance; Open Economy Macroeconomics
Macroeconomics;
Trade and Development; Applied Econometrics
Education
2002:?Ph.D. and M.A. in Economics, Harvard University
1996:?Masters in Public Policy, John F. Kennedy School of Government
1993:?A.B. in Physics,?Harvard/Radcliffe Colleges

VALERIE KARPLUS
Email: vkarplus@mit.edu
Work Phone: +1 (617) 452-3582
Class of 1943 Career Development Professor; Assistant Professor, Global Economics and Management, MIT Sloan School of Management
http://mitsloan.mit.edu/faculty-and-research/faculty-directory/detail/?id=29608
Areas of Expertise
biotechnology; climate change; economic modeling; economic development;
China, Asia, emerging markets; globalization; international management;
energy; environmental economics; political economy; resource management; strategy; sustainability; water
Education
Ph.D., Engineering Systems Division (Technology, Management, and Policy), Massachusetts Institute of Technology, June 2011. MA, M.S., Technology and Policy and Civil and Environmental Engineering, Massachusetts Institute of Technology, Cambridge, June 2008. B.S., Molecular Biophysics and Biochemistry and Political Science, Yale University, May 2002.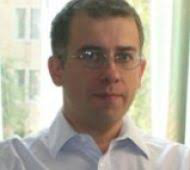 PETER ESO
https://www.sbs.ox.ac.uk/community/people/peter-eso
Department of Economics, Fellow and Tutor at Jesus College and Programme Director for the MSc Financial Economics, SAID Business School, University of Oxford
Email: email: peter.eso@economics.ox.ac.uk
Areas of Expertise
Microeconomic theory, game theory, economics of information, auctions Education
Education
Ph.D. in Economics, Harvard University, June 2000
M.A. in Economics, Harvard University, June 1999
B.A. in Mathematical Economics, Budapest University of Economics, 1993